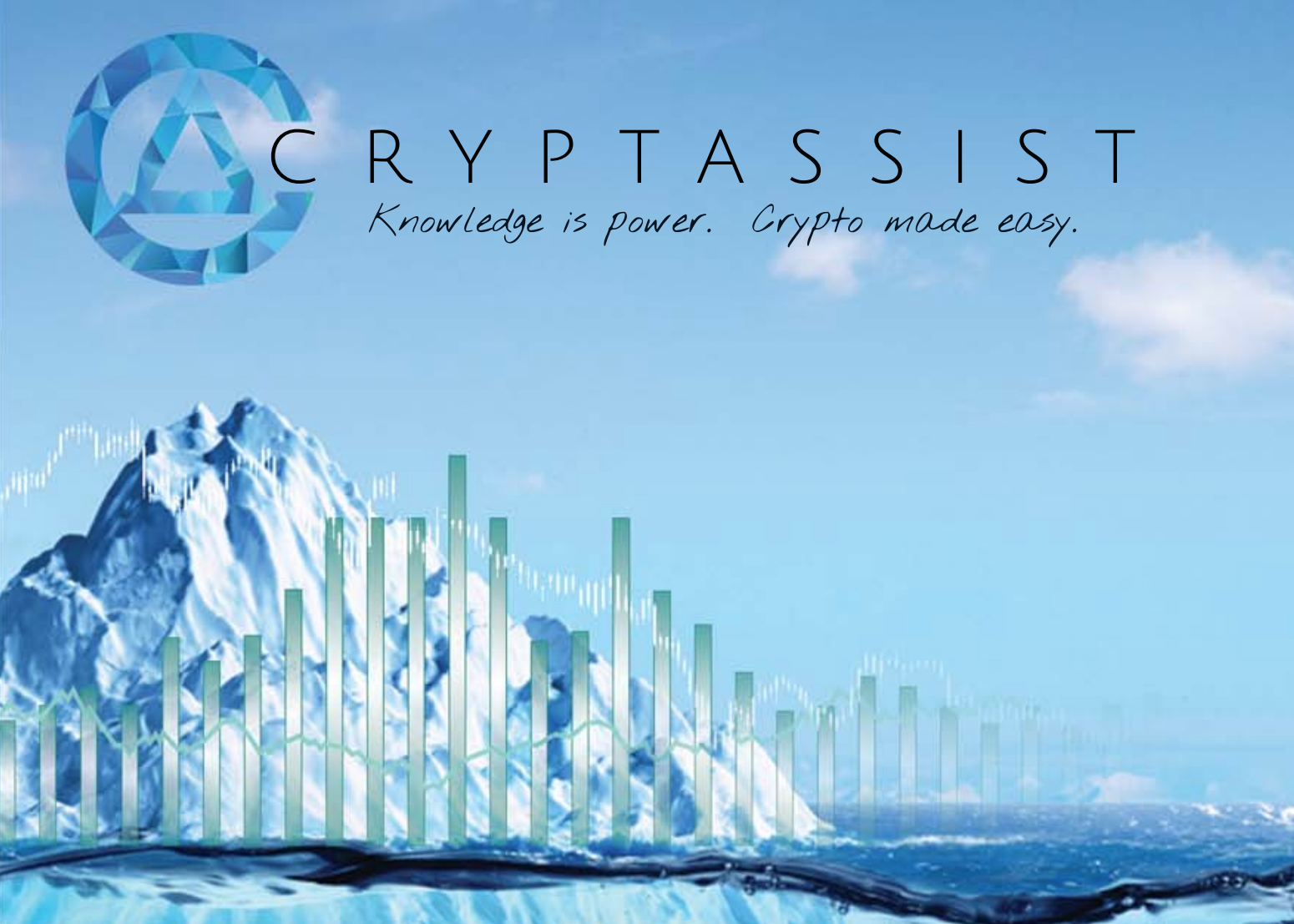 Hello everyone, in this new post I would like to introduce about Cryptassist project, and for more details let's just go to the following discussion:
Everything you need on one platform
One of the main problems in the cryptosphere is that over time, cryptocurrency has become more and more difficult for novices and even experts to understand and is not yet widely useable as a currency on a daily basis.
Cryptassist (CTA) will solve this problem by making cryptocurrency usable for everyone in everyday life.
Users will be able to upload CTA and the top 50 cryptocurrencies onto a prepaid debit card which can be used anywhere in the world that Visa or MasterCard is accepted for online and offline purchases.
The Cryptassist platform is a one stop destination for all your cryptocurrency related information. Whether you are a beginner or an established crypto expert, Cryptassist will provide you with the required tools and information for you to succeed and the potential for even greater profits.
Cryptassist solves the scalability issues that many other cryptocurrencies face
Cryptassist will have a variety of tools and will send personalized notifications to users who have unique profiles, objectives and investment strategies. Users will be able to use their CTA to access these tools and notifications as well as to upload onto their debit cards, along with the top 50 cryptocurrencies.
Cryptassist Features
Cryptassist Debit Card
Cryptassist CryptoGo
Cryptassist Cryptstarter
Cryptassist Exchange
Cryptassist Multi-Coin Block Explorer
Cryptassist ChatPay
Cryptassist Philanthropy Innovation
Cryptassist Arbitrage Opportunities Alerts
Cryptassist ICO Assistant
Cryptassist Where To Spend Crypto Database
Cryptassist Webshop
Cryptassist Freelancer
Cryptassist News Updates
Cryptassist OTC
Cryptassist One Trading Tool
Cryptassist Social Media Scanner
Cryptassist Community Forum
Crytpassist Trading Alerts
Cryptassist Crypto Compare
Portfolio Visualization & Manager
Real Time Statistics & Exchange Metrics
Customizable Graphs
CoinMarketCap Integration
Upcoming ICO's
CoinWarz Integration
Exchange War Integration
Cryptassist Cryptopedia
Cryptassist ICO Assistant
One of the most innovative tools to be included on the Cryptassist platform will be the Cryptassist ICO Assistant. This feature will help project founders to launch an ICO in order to raise capital for a project after a thorough screening process.
Cryptassist will offer various packages based on the needs of the individual project creators. For a percentage fee, project creators will be able to create tokens through a simple process and will be able to list them on the Cryptassist exchange.
Cryptassist will require KYC for project founders to offer security to backers of the projects.
All projects will have a profile on the Cryptassist platform where potential backers will be able to see the teams, their previous experience and extensive information on the projects. There will be a live chat feature so that project creators and backers can communicate, and news and regular updates on the ICOs can be given. The profiles will also have links to the ICO websites, Whitepapers and Roadmaps.
Cryptassist Token Creator Features Will Include:
Escrow Service: Cryptassist will act as an escrow service and hold funds to demonstrate transparency to backers, creating security for all parties involved.

ICO Auditing: Cryptassist will carry out a thorough screening process of all aspects of the project to ensure that the structure is comprehensive and can function as proposed. If the project is not found to be feasible, the project will be dropped.

Translations: Cryptassist will translate the website and whitepaper of projects to maximize exposure of the projects to international markets.

ICO Consulting: Cryptassist will review each project proposal to assist creators in launching the most successful project possible.

Website Creation:Cryptassist will create visually-compelling websites that communicate the projects' unique visions to potential investors.

Community Management: Brand advocating on social media to gain more potential customers.

Technical Advice: Cryptassist will review your technical specifications and infrastructure and make suggestions if improvements are needed.
Cryptassist aims to make cryptocurrency useable in everyday life. TheCryptassist platform will include a Webshop where Cryptassist will offer products and services and merchants can easily add their products or services to the Webshop for a low service fee and dropship them directly to their customers.
Customers will be able to pay for the products and services with any of the top
50 cryptocurrencies. Merchants will receive payments in either fiat into their bank account or in CTA into their dedicated Merchant Wallet or a combination of both.
Features of the Cryptassist Webshop include:
Affiliate marketing facility.

Gift cards paid for with CTA for major retailers and businesses.

24 hour 7 days a week customer support.

Quality products and services.
The Cryptassist Webshop will allow both customers and merchants to buy and sell products and services on a user friendly platform that they can use with confidence.
Cryptassist Funds Distribution
The proceeds of the crowdfunding will be used as follows:
25% will go to Operational Expenses,

18% will go to Marketing & Business Development,

20% shall be reserved for Research & Development,

18% of the proceedings will go into the Cryptassist Product

Development and updating the application and all other products of Cryptassist,

12% is reserved for Team Salary & Expansion of the team,

2% will be dedicated to nonprofit organizations dedicated to reforestation and ocean conservation

5% will go to the Legal & Miscellaneous aspects of Cryptassist.
The pie chart below illustrates how Cryptassist is going to spend the proceeds from the initial coin offering.
To contribute and Know the progress of this offer, you may visit some of the following Links: