Hello everyone, in this new post I would like to introduce about Wulet project, and for more details let's just go to the following discussion:
WULET is a blockchain platform that will give its users the opportunity to use cryptocurrency in everyday life, and businesses the chance to attract new clients and keep their current clientele.
WULET will combine all loyalty programs and bonus points in one application. It's very simple — specify a phone number when registering and all points in all loyalty programs will be automatically displayed in your personal account. Internal exchange with individual rate of each program will give you a chance to choose how exactly you want to spend accrued points. Bonus air miles may transform into extra litres of fuel at a gas station, and bonus points of retailers may easily become a discount in a restaurant. Don't want to use your bonus points or don't have them? With WULET you can withdraw bonuses in WU-tokens or in fiat or buy some tokens and become a member of any loyalty program.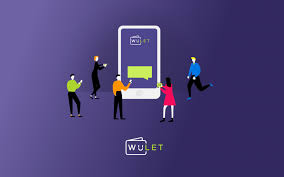 To popularise the everyday use of cryptocurrency by creating a blockchain platform that will allow clients to monetise all available bonus programmes, and contractors — to save resources and attract new clients.
WULET is an open-source blockchain platform, and WU tokens will be traded on exchanges. Any party can launch their own loyalty programme by freely using the platform's programming modules.
Banners on the system's applications. Showing establishments or events at the top of searches, which will be allocated using an auction (analogous to contextual advertising). Push-notifications to users that have the application installed.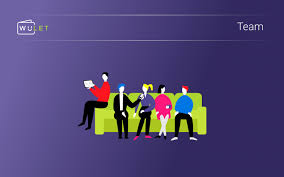 WULET is planning to launch two models of activity: one with a unified WU-token and another with an internal loyalty exchange.
Internal loyalty exchange
Companies will purchase WU-tokens and decide on the number of tokens that will be awarded to clients as crypto-cashback.
Partners will be able to choose the way they will employ WULET:
Award clients with WU-tokens without the opportunity to use them at the partnering establishment. This program would only be aimed at encouraging users to visit the establishment.

Award clients with WU-tokens and accept them as payment. In this case, the partners would attract new customers – those that have WU-tokens.
Clients will be able to use WU-tokens to exchange them on an exchange and purchase goods at the WULET partner establishments, or in the WuShop.
Companies will be able to pay for additional services, such as banners on the system applications, advertisement or push-notifications, in WU-tokens.
It will be possible to withdraw tokens to any ERC20-compatible wallet after the end of all the stages of the campaign.
Token price: 1 WU = 0,001 ETH

Pre-sale start: 07/05/2018

Main stage: 3Q2018

Softcap: 8 000 ETH

Hardcap: 49 000 ETH
To contribute and Know the progress of this offer, you may visit some of the following Links: