Hello everyone in this article I will present an interesting ICO analysis, called TedChain, based on some of the following criteria:
Many people around the world today have at least one smartphone; others have up to two or more. While many smart phone users make phone calls and chat on social networks, others turn them into game consoles. Almost every year, new smartphone models are literally pushed into the market and short research shows that around 2 billion smartphone users use their smartphones for the purpose of playing games.
In related developments, most in-app purchases are for gaming.
Great potential of the gaming industry
According to an article by eMarketer, there are about 26 apps downloaded on every smartphone and among them are about 2 games. This post also suggests that about 23 minutes are spent by US adults every day just to play mobile games.
While most game apps downloaded on platforms like the free Google Play Store, there's still a monetization strategy like In-App Purchases used to support more game development.
New Dawn for the Game Industry
Of course there are games in blockchain but what TEDCHAIN ​​has to offer is different from its impressive features such as a decentralized gaming ecosystem and game development.
TEDCHAIN ​​offers a high-speed network where the community can play games and its blockchain platform offers gamers, advertisers, and content providers with a variety of services.
According to the developer, TEDCHAIN ​​is a "decentralized and cross-platform cryptocurrency platform dedicated to improving the game play experience in blockchain for all users". TEDCHAIN ​​allows gamers and users to play games on their platforms and give them a TED token gift to do so.
The decentralized gaming platform TEDCHAIN ​​(blockchain) allows users to play games in the TEDCHAIN ​​ecosystem and get TED tokens in return. In addition, the tokens obtained can be sold by the user.
TEDCHAIN ​​develops its own games and also lets users do it. TEDCHAIN ​​has operable crypto grains and it is a good move to grow its ecosystem because TED tokens can be sold and used even outside the TEDCHAIN ​​ecosystem.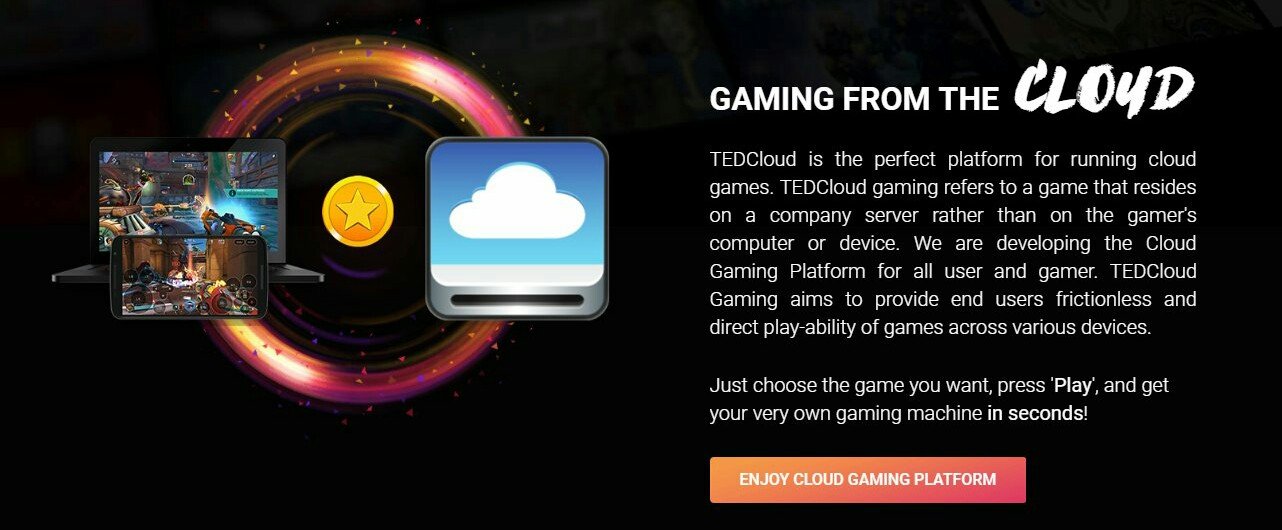 TEDCHAIN ​​is a distributed ledger technology and offers secure and scalable games as well as digital asset management. TEDCHAIN ​​technology has the following features:
TED P2P NETWORK: TEDCHAIN ​​has blockchain optimized for games on peer-to-peer networks. The P2P TED Network provides full control over the coin mining algorithm and the smart contract features of its blockchain. The adoption of P2P networks is because TEDCHAIN ​​identifies possible network splits. P2P networks also facilitate aspects of the game ecosystem TEDCHAIN.

Consensus Protocol: TEDLab developed a new consensus protocol using Proof-of-Stake and Proof-of-Authority protocols. It uses the PoS consensus system to reward long-term participants in the TEDCHAIN ​​ecosystem. Gifts given are calculated by the number of coins used by the user and the longevity of the coin.

In-platform Utility Tokens: this technology allows game developers to certify their in-game asset licenses such as inventory items and tournament awards. Gamers can also exchange tokenized in-game assets for tradable assets. For game publishers, this technology allows them to sell their tokenized assets to gamers.
Other components of TEDCHAIN ​​distributing ledger technology are TED blockchain and Safe Communicating feature.
TEDCHAIN ​​has a decentralized ecosystem that allows gamers to play games in exchange for rewarded TED gifts. The ecosystem also allows publishers, developers, and advertisers into the gaming community. The TEDCHAIN ​​ecosystem has these amazing features:
TEDCHAIN ​​Award and Fixed Voting System

Game Publications

TEDCHAIN ​​Mobile App Store

TEDCHAIN ​​Games and Community Portals
TOKEN & TOKENSALE DETAILS
Ticker: TED

Price: 1 TED = $ 0.01

Total Supply: 700,000,000 TED

Soft Cap: $ 3,500,000

Hard Cap: $ 21,500,000
You can find out more about the platform or participate in their sales crowd through the following links: