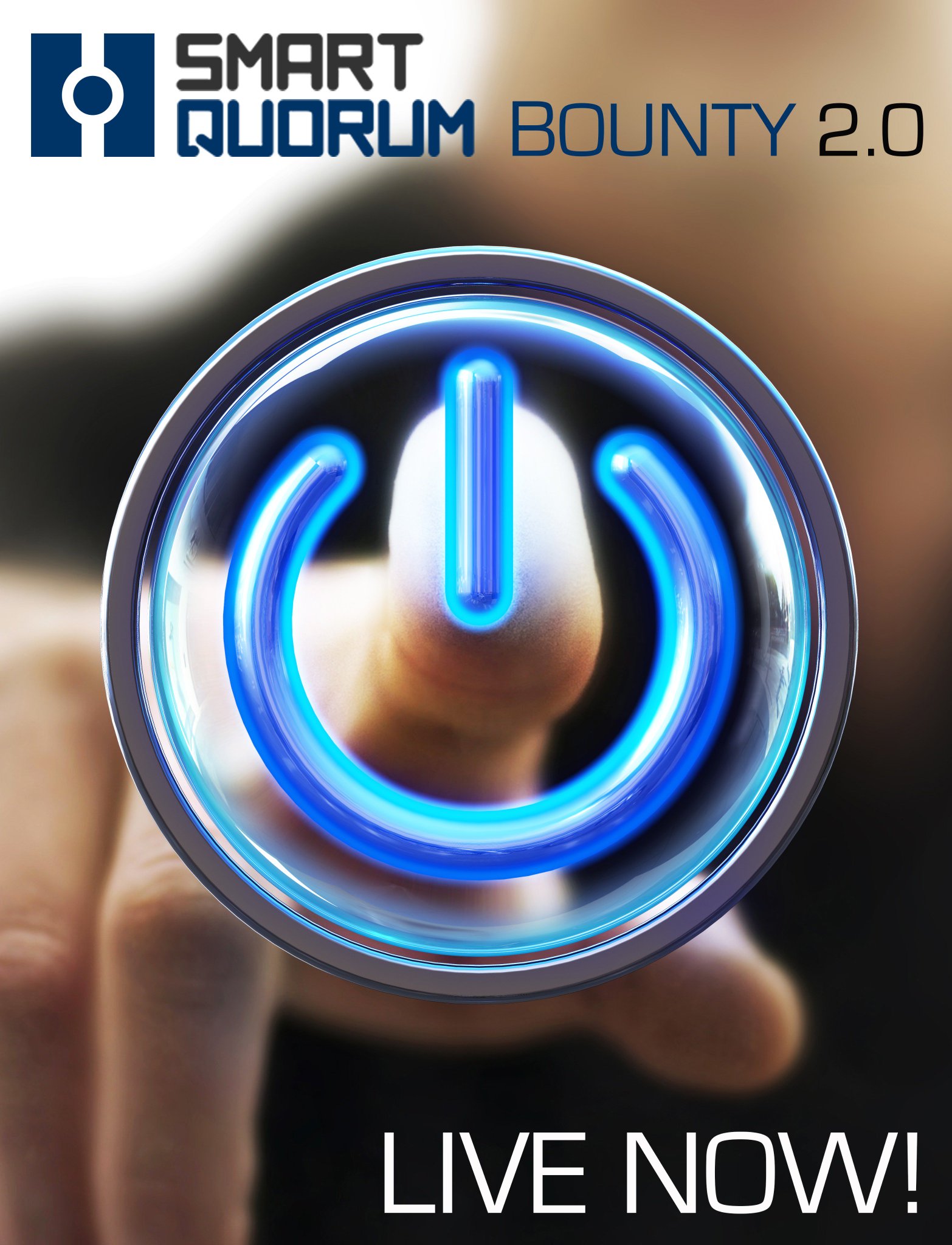 Hello everyone in this article I will present an interesting ICO analysis, called SmartQuorum, based on some of the following criteria:
MASTERNODE COIN FOR BLOCKCHAIN DEVELOPMENT AND AUDIT MARKETPLACE. SMART QUORUM PLATFORM: BLOCKCHAIN TALENT MARKETPLACE AND COLLABORATIVE DEVELOPMENT PLATFORM.
Blockchain dev market to reach $7 bln potential in the near future.
SMART QUORUM PLATFORM FEATURES
The blockchain's sudden rise has created a talent and expertise shortage. Businesses are struggling to meet their need for blockchain expertise. Developers are challenged to provide reliable solutions in the context of constant changes in the security landscape. Smart Quorum brings together businesses, professionals and community for collaborative blockchain development and audit.
Smart contracts and blockchain development marketplace
Where business and best-fit blockchain talents meet for technology revolution.
Community-driven quality assurance
Smart contracts security audit and code reviews for better software.
Rewards for valuable members' activity
Economic incentive to contribute to blockchain development, audit and industry expertise.
Our solutions will be used in the following industries:
Freelancing (online services)

Rentals (with a smart lock)

Cryptocurrency as collateral

Identity verification

Micro payments
Loyalty cards & programs

Decentralized Markets

Document Digitization

Consumer Protection

Transport
Clinical Trials & Medical Research

Electronic Medical Records

Supply Chain & Logistics

Document Digitization

Product Provenance
Coin development

Wallets develompent

Forks impementation

Masternode setup

Masternode configuration
Choosing the best-fit contractor based on his reputation and portfolio;
The security of a smart contract is rated, based on the depth of the audit performed;
All-in-one: development and audit, carried out by the community within one platform.
For highly experienced developers
Entrance to the market, environment to share expertise and grow professionally;
Professional support and quality assurance - no need to hire third-party auditors;
Ability to use the reputation "star points" widgets on third-party websites.
The ability to learn and earn contributing to the work of more experienced developers;
Opportunity to grow professionally and build reputation with help of more experienced supervisors.
SQR coin is a masternode-based POS-cryptocurrency

designed

for the exponentially growing blockchain market and professional community. SQR features:
Nearly instant transactions and privacy

Liquidity due to circulation on the booming blockchain development market

To guarantee the coin's price growth, the masternodes' ROI will be decreased after the Platform launch, making exchanges the main source of SRQ coins, which, combined with the constant demand for coins will support the increase in their price.
Download wallets for your system;
Run

the wallet executable and copy your SQR address;
Go to the

presale page,

paste your SQR address, enter your email and the amount of SQR to purchase. The minimum required amount for a masternode is 3000 SQR. Choose desired crypto (BTC or ETH) to pay and copy the contribution address generated by

the system;
Deposit the crypto from your BTC/ETH wallets to the contribution address;
When the

payment is confirmed by the blockchain refresh your wallet - your SQR will be there! You can always check the status of your payment on the presale page.
After getting coins to your wallet run the masternode guide to setup a masternode! Well done!
Specification and reward details
Smart Contract Quorum alfa release.
Smart Contract Quorum beta release. Coin sale launch.
Smart Contract Quorum release. Expanding masternodes network.
Gathering feedback from Platform early users. Coin sale finish. Platform marketing campaign launch.
Testing the back-end components of the platform. Listing on Exchanges.
Integration with linters which foster using smart contract security best practices. Creating online wallets.