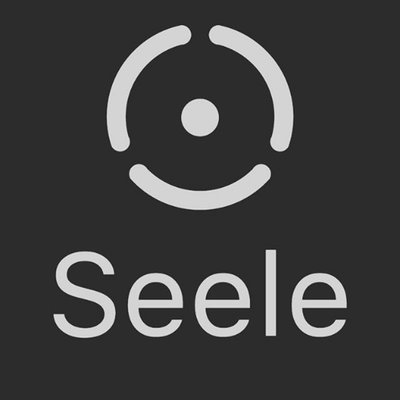 Hello everyone, If you're interested in joining the Seele project, it's a good idea to read reviews that can help you get information that might help you in viewing their mission vision:
Seele ICO is now the Top Highlighted ICO on our website. That means it will be shown into the top bar in the website, because of its great potential.
Seele is empowered by an up-scalable Neural Consensus protocol for high throughput concurrency among large scale heterogeneous nodes and is able to form unique heterogeneous forest multi-chain ecosystem.
Neural Consensus Protoco: A new consensus algorithm named ε-differential agreement (EDA) based on "real numbers" is proposed. EDA provides a concurrent sorting algorithm for large scale nodes and achieves consensus in the order. Preliminary results suggest that consensus performance increases linearly with the number of nodes.
Heterogeneous Forest Network (HFN): Consists of different subnets, each subnet can be seen as a hierarchical partition tree, the top of the tree chain is a global service chain, called "Meta chain", which provides global configuration and scheduling service. From top to bottom, it is a chain of various business forms. It is divided according to business scenarios, isolation mechanisms, and performance costs. The upper layer provides addressing and scheduling services to the lower layer.
Value Transport Protocol (VTP) and Value-Chain HTTP (VHTTP): VTP is based on the heterogeneous forest network architecture. The agreement covers the uniform identification of the assets on the chain and the routing strategy for asset discovery. VHTTP implements the exchange of values between chains, between on-chain and off-chain.
Analytics
Altough Seele hasn't published too much informations about their ICO yet, they covered the basics and we'll highlight them for your below in a structured way.
Total Tokens: 1.000.000.000
Token Price: 1 SEELE = 0.0324 USD (0.00008000 ETH)
Fundraising Goal: 12,100,000 USD (30,000 ETH)
Sold on pre-sale: 10,000,000 USD
Total Tokens: 1,000,000,000 Available for Token Sale: 48,25%
Whitelist: YES (26 FEB – 5 MAR, JOIN ) Min/Max Personal Cap: 0.1 ETH / 1 ETH (FIRST 6H), 2 ETH (SECOND 6H)
Token Issue: SHORTLY PRIOR TO SEELE'S LISTING ON AN OFFICIAL EXCHANGE.
To contribute and Know the progress of this offer, you may visit some of the following Links: