Hello everyone in this article I will present an interesting ICO analysis, called Zenodys, based on some of the following criteria:
What is Zenodys?
Zenodys is a visual application development framework in which there is a digital block marketplace of digital assets. This allows everyone to build and sell (or buy) high-quality digital assets.
Zenodys has three parts which are all powered by a smart contract Ethereum:
Zenodys Marketplace - is a place to buy and sell standardized digital assets so that these assets can be easily combined and used in various applications with "drag and drop."
Zenodys Platform - computing engine, development tools, and elements for building and running applications.
Zenodys Network - protocols and open nodes.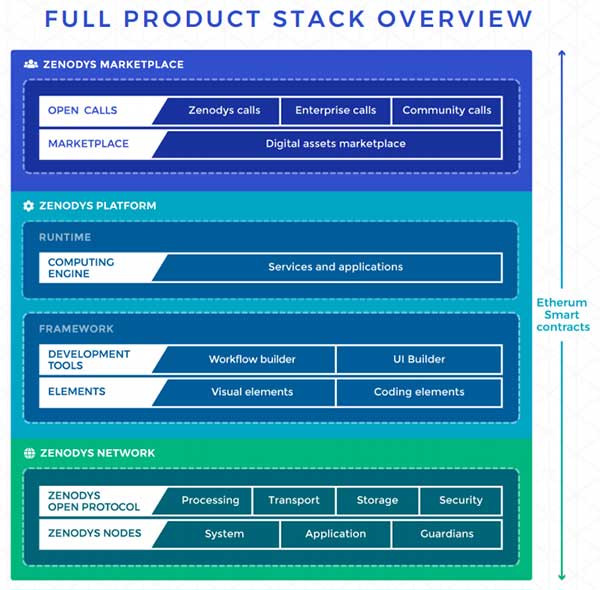 Zenodys can be used for various things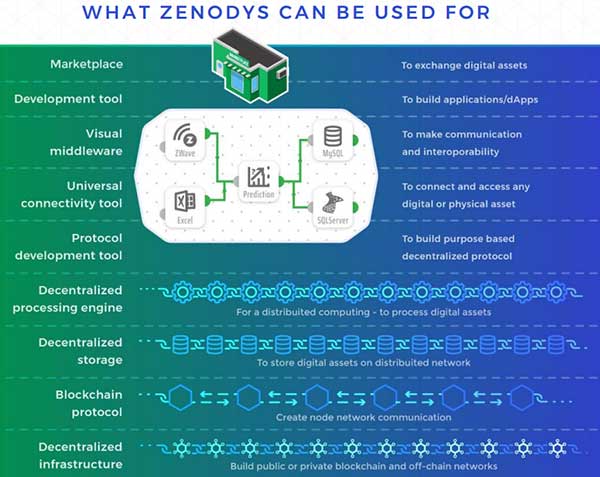 Benefits of Zenodys
For application developers (programmer or not programmer):
Have the tools to collect and monetize digital assets.

Have the opportunity to create applications easily using a simple and visual-based UI.

Reusable visual blocks make the developer unnecessary to build from scratch as a result work gets done faster.
For the company:
Integrated assets and asset ecosystems provide small enterprise access to enterprise grade solutions and technologies that are currently accessible only to large corporations.

Companies pay less expensive software because of the efficient and integrated environment, and the efficiency of decentralized computing.

Companies pay less because they can customize apps as they wish, so support and maintenance costs can be lower.
For the community:
Everyone can collaborate using a much simpler development tool to build assets into another new asset that all participants can earn a fair wage.

Allow everyone to learn and give them access to various digital assets.

People in developing countries can improve their lives by selling digital assets of their work.
Zenodys Token (CoinZZ or ZZ)
In addition to being the foundation of a decentralized Zenodys service, blockchain enables people to work together, can freely combine digital assets, and can create new value-added chains without worrying about getting to know each other. Moreover, blockchain can also provide a fair automatic monetization alternative for each participant.
Zenodys Token named CoinZZ or ZZ will be launched at the time of token or token generation event (TGE) in June 2018, and thereafter no more tokens will be created. The goal of CoinZZ is to:
Automatic and simple compensation mechanisms among stakeholders to exchange added value in the platform.
Mechanisms to provide utilities to increase stakeholder value added and ecosystem added value.
Smooth operation between blockchain network and other infrastructure networks.
Users using CoinZZ to:
Upload digital assets on distributed network nodes.

Buy, use, or subscribe to assets and applications.

Offers services.

Using escrow services as well as reviewers.

Access discounts, special offers, and community programs.

Investment on ICO / TGE Zenodys CoinZZ

Name: CoinZZ

Symbol: ZZ

TGE current token price: 1 ZZ = $ 0.01

Receive: BTC, BCH, ETH, EUR and USD

Sales limit: $ 31,000,000 *

Total Amount: $ 50,000,000 *

Total token supply (including bonus): 5,000,000,000 ZZ

Start a public sale: June 2018

TGE Duration: 30 days
Customize bonuses
Tokens will be distributed according to the following percentages:
62% The Zenodys Community (TGE)

10% Company

10% Founder

10% Team

5% Advisor

3% TGE Marketing
Coins for the team, founder, and advisor will be locked for 6 months.
Valuation of Zenodys Token (CoinZZ)
Unlike the ICOs in general, the dilution factor calculation of this ZZ token can not represent the "real" value of the ZZ tokens, as the marketplace project is built on Zenodys platform projects that have been worked on for years. Therefore in this section is only tentative, using the assumption that there is no added value from the platform that has been built previously.
Assuming that the average bonus on public sale is 20% and all tokens are sold out, we can calculate the total collected funds that are reduced due to the bonus. Thus we can also calculate the token dilution factor, which is 20% (dilution only sales bonus), and ~ 50% (diluted sales bonus, company fee, founder, etc.).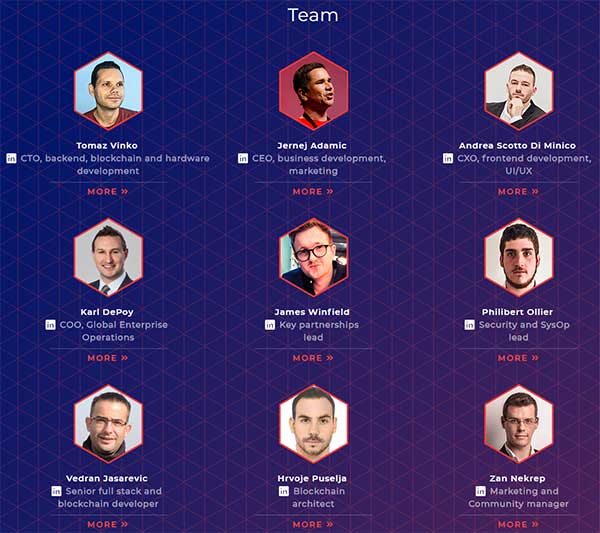 Don't just read it, save the preferred launch date and act on it right now.