Our team proudly announces the launch of WorldEX, a promising and next generation digital platform that facilitates instantaneous, efficient, and safe exchange of cryptocurrencies. WorldEX addresses the challenges that stem from the exponential growth of the cryptocurrency market in a brief span of time.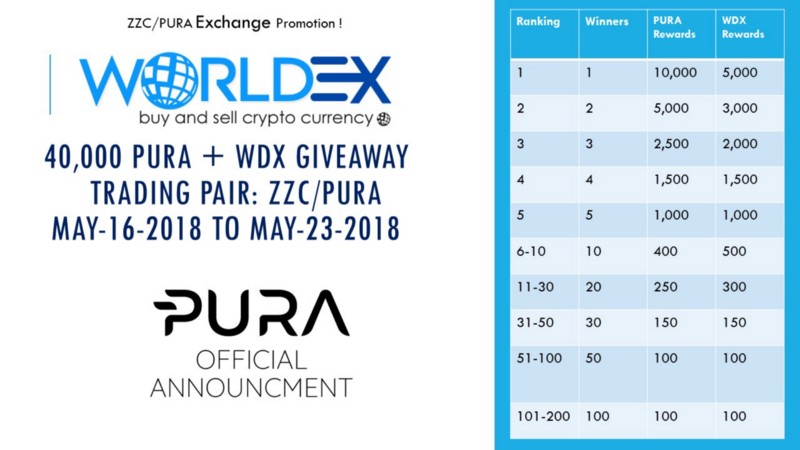 Available Coins
With intelligent direction, sincere efforts, and skillful execution, our team of visionaries and developers have built an efficient and secure marketplace for trading the following cryptocurrencies:
BTC (Bitcoin)
ZZC (ZoZo coin)
ETH (Ethereum)
USDT
BOON
PURE
BCH (Bitcoin Cash)
Additional coins will be added soon. WorldEX will charge a nominal 0.15% transaction fee with no plan to increase.
What Led to the Development of WorldEX?
A great number of traders are attracted to cash and the myriad of opportunities offered by this market. Most of the big exchanges are proven to be inadequate to meet the current and future demands of traders.
Transactions Now More Secure
WorldEX implemented strong security measures to thwart attempts of fraud and theft. Extended validation SSL certificates, 2 factor authentication (2FA), verification of transaction with OTP, IP tracking of transaction IDs, KYC processes and other preventive measures eliminate all application vulnerabilities and guarantee 100% data protection.
Why WorldEX Stands Out?
With its own dedicated payment processing app, WorldEX facilitates the traders with fast, accurate and secure processing of payments.
WorldEX is working on the deployment of 40 Bitcoin ATM machines to be installed throughout California
All internal interactions and transactions are conducted in WorldEX's very own token WDX.
WorldEXPay is another promising platform by WorldEX that is currently being developed.
Here are the reviews WORLDEX project is currently being run by my team, if there is any lack of explaining this article, do not worry, I have set up a link for you to get accurate information and of course You will be able to speak directly with their founder or team, at the link.
For more information and joining WORLDEX social media please follow the following sources:
Website: https://ico.worldex.io/
Telegram: https://t.me/Worldex_Exchange
Twitter: https://twitter.com/Ex_Worldex
Facebook: https://www.facebook.com/groups/Exchange.Worldex/about/
Medium: https://medium.com/worldex
Whitepaper: https://ico.worldex.io/Cloud/Whitepaper.pdf