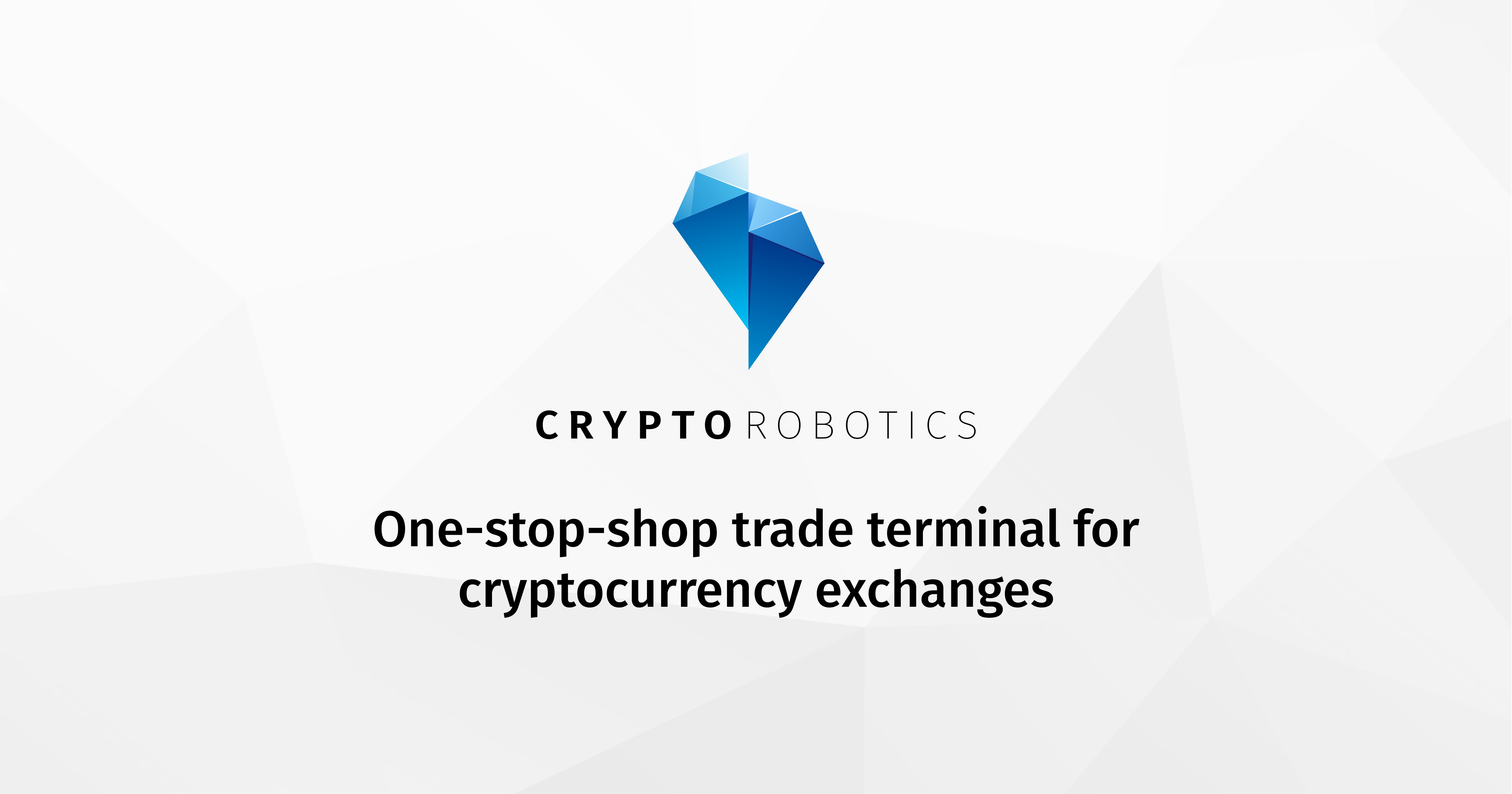 ICO of Cryptorobotics project – a trading terminal for cryptocurrency trading – starts on May 20, 2018. The Cryptorobotics team opened the project's Whitelist that is being actively filled in right now.
Cryptorobotics terminal meets all requirements of a modern trader:
Pre-set technical indicators;
Trading on several exchanges at once;
Direct connection to an exchange without brokers;
Possibility of purchase of trading robots developed for cryptomarket;
Auto-following and more.
Total amount of tokens issued is limited to 120 million. Additional emission is not provided.
Base price of 1 ROBO-token — 0,00015 ETH, discounts for investors reach up to 15%.
Potential users of the terminal, as well as private ICO investors get interested in purchase of ROBO-tokens at exhibitions and conferences, where Cryptorobotics terminal is presented. The most concerned ones have already entered their data in the list.
Get the only chance to buy ROBO-tokens in ICO! It is very easy to get whitelisted – just fill in the form at Cryptorobotics site: https://cryptorobotics.io/whitelist/
Whitelist filling in will continue until the total amount of tokens planned for emission is potentially covered. Applications of the Whitelist participants will be processed on a "first come first served" basis.
Here are the reviews I present to you all in finding information and knowing which Cryptorobotics project is currently being run by their team, if there is any lack of explaining this article, do not worry, I have set up a link for you to get accurate information and of course You will be able to speak directly with their founder or team, at the link.
For more information and joining Cryptorobotics social media today please follow the following sources:
Website: https://cryptorobotics.io/
Whitepaper: https://cryptorobotics.io/img/WP_ENG.pdf
ANN thread:https://bitcointalk.org/index.php?topic=3418407.0
Twitter: https://twitter.com/cryptorobotics
Facebook: https://www.facebook.com/groups/378114272653455/
Telegram: https://t.me/Cryptorobotics
YouTube: https://www.youtube.com/channel/UCIvpJ36PC4S2XuD–dUaFFQ
Instagram: https://www.instagram.com/cryptorobitics/
Reddit: https://www.reddit.com/user/Cryptorobotics/